Released VMware Fusion 7 with full access to VMs hosted on VMware vSphere, ESXi or Workstation

VMware today officially announced the availability of the new versions of Fusion. Their virtualization software for Mac OSX. This new versions introduces a new set of features and full support for the latest Macs. VMware Fusion 7 also introduces the full support to OSX Yosemite.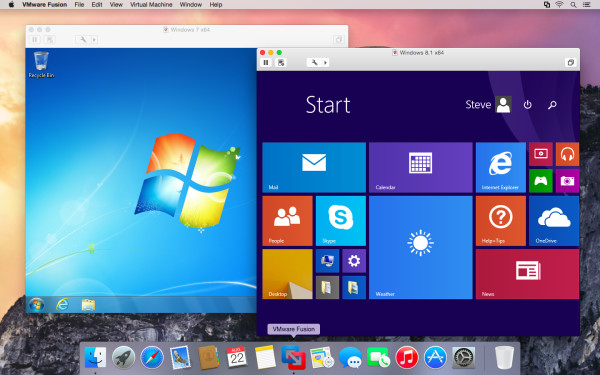 This is what VMware says about Fusion 7:
Optimized for the latest Intel Core i5, i7 and Xeon E5 processors, Fusion 7 delivers up to 43% improvements in CPU intensive operations like multimedia, encryption and decryption, and other strenuous performance tests. Leveraging the Mac's faster memory, faster SSD performance and greater power you run Windows applications at near-native performance… Windows never looked so good with Retina Display optimization for a crisp and detailed experience of your Windows applications. If your Mac has a native Retina display or is connected to one, Fusion 7 ensures you get a seamless experience when running Windows across Retina and non-Retina displays.

VMware released also a new version of Fusion 7 Pro that include advanced features for profesionals. The what's new are listed below:
• Unmatched OS Support for Ultimate Compatibility – Fusion 7 Pro is designed for OS X Yosemite and fully supports the latest Microsoft operating systems, from Windows 8.1 for the desktop to Windows 2012 R2 for the server. For organizations and technical users that run the latest Linux distribution, Fusion 7 Pro supports Ubuntu 14.04, RHEL 7, CentOS 7, Fedora 20, Debian 8 and many more.

• More Connected than Ever – Connection to VMware vSphere, ESXi or Workstation is now available, allowing users to extend and scale virtual machines to your private cloud. Easily connect to hosted virtual machines and run, upload or download virtual machines directly from within Fusion 7 Pro.

• Dual GPU Optimization – For MacBook Pros with a discrete GPU as well as an integrated GPU, Fusion 7 Pro lets users choose which GPU to use for 3D applications. Selecting the integrated GPU will result in longer battery life while selecting the discrete GPU will offer the best performance for 3D applications in a virtual machine.

• Enhanced Connectivity and iSight Support – Macs equipped with an iSight camera can now use it to conduct video conferences within a Windows virtual machine. Fusion 7 Pro also supports USB 3.0 for fast file transfers, HD audio with 5.1 surround sound, and Bluetooth 4.0 wireless technology.

• Enhanced Productivity – The Fusion Pro Virtual Machine Library's new power state indicator enables users to monitor and shut down virtual machines not in use to improve overall performance. Fusion 7 Pro also enables application-level, user-configurable shortcuts to easily open or switch to a specific virtual machine.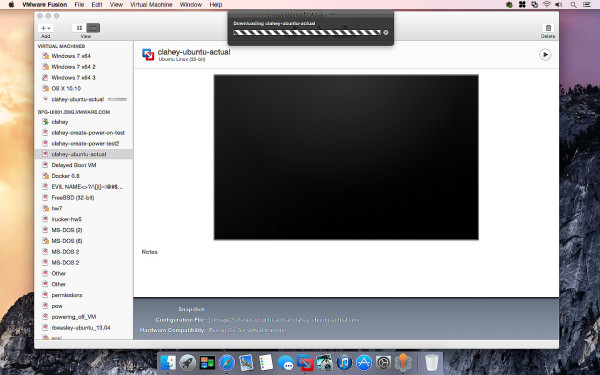 You can buy VMware Fusion 7 for $69 and Fusion 7 Pro for $149 through the company website or you can try for free for 60 days.