New free tool from Veeam: Veeam Endpoint Backup Free

Today at VeeamOn conference in Las Vegas Veeam has announced a new FREE tool: Veeam Endpoint Backup Free.
With this new free tool you can finally backup your physical Windows hosts.
Desktops laptops and servers starting from Windows 7 and Windows Server 2008.
You can perform a backup of your entire computer for bare metal recovery or you can protect a single volume or folder.
Veeam Endpoint Backup Free is a standalone product that don't require Veeam Backup & Replication nor the Veeam Availability Suite.
You can schedule your backup at logon/logoff or at your preferred time and you can store them on a CIFS share USB HDD and even on a Veeam Backup Repository.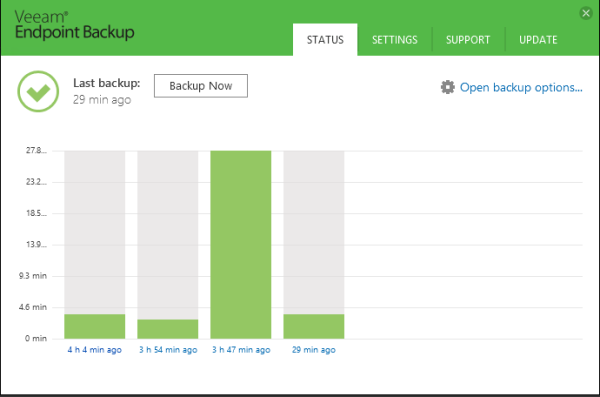 Veeam Endpoint Backup Free will be available in early 2015. Beta will be released in November.
If you want to be the first to know when Veeam Endpoint Backup FREE will be available sign up here.
You can find more about Veeam Endpoint Backup Free by reading the announcement on the Veeam blog here.
Conclusion
If think that this is the "missing tile" of an awesome backup suite. With the addition of this new tool Veeam solve the endpoint protection challenge with a tool that also is totally FREE.